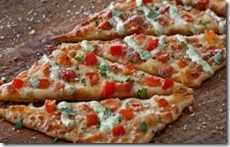 Lots of restaurants offer a bonus for signing up for their online newsletters.
In this offer, the reward is a free  flatbread dish.
Chili's is offering 1,000,000 free flatbread dishes with a coupon to fans who sign up for the email club. Those who already subscribe to Chili's newsletters are eligible too, by signing in the on the web page promoting the offer.