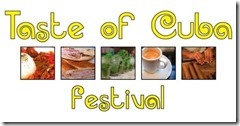 Tickets for several popular festivals in South Florida are offered at discount prices.
The deals include events in Miami and West Palm Beach. 
Discounts for Taste of Cuba Festival.  The festival is April 26 to April 28. Half price tickets are $10, a $20 value, and $50 for VIP entry, a $100 value.
Discount for Veritage Miami Craft Beer Tasting Event are $27, a $55 value.  The event is  April 17 to April 20.
Discount for SunFest in West Palm Beach on May 4. The discount price is $37.
The offers from Voice Daily Deals are featured on the  website. The deals  may be featured in the middle of the page or posted on the right side.
More deals for events and activities in South Florida are featured on the Entertainment Page and the Daily Deals headquarters.
Voice Daily Deals is an advertising partner of On The Cheap