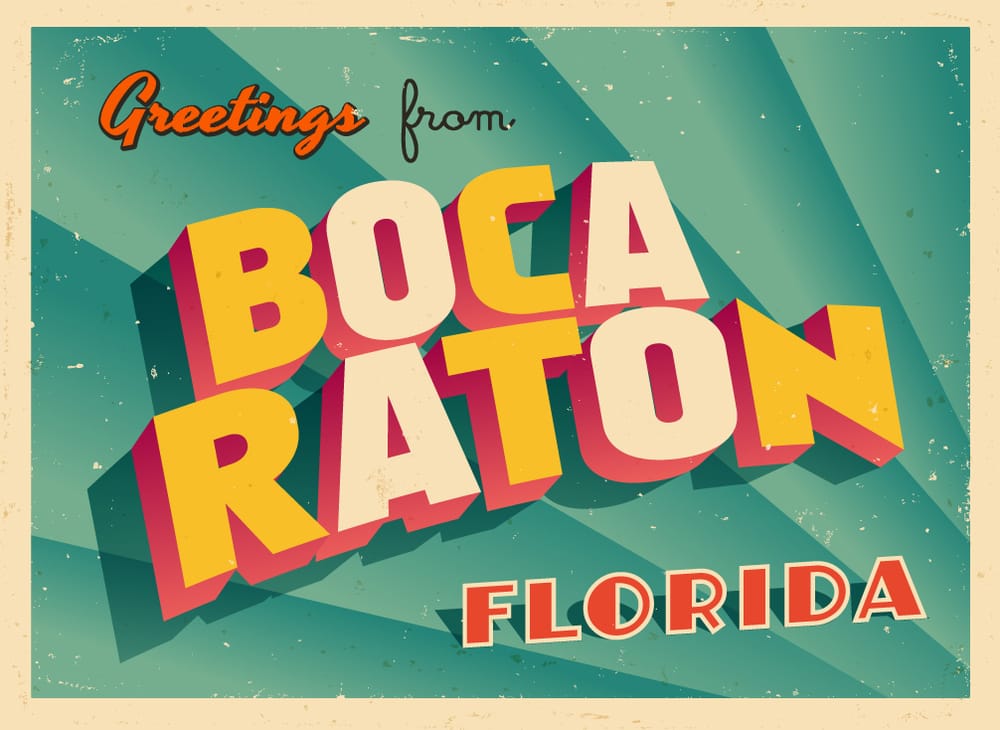 At the Southernmost part of Palm Beach county lies Boca Raton, or just Boca as locals call it. With 5 Miles of beaches, lots of parks with kids activities including an action sports complex, tennis courts and golf courses, Boca has something to offer visitors of all stripes.
Enjoy excellent shopping and dining in pedestrian friendly Downtown Boca or Mizner Park with its resort ambiance, catch a show at their amphitheater or cinema or visit the Boca Art Museum and check out local events such as Brazilian Fest, The Green Market and other cultural events that happen throughout the year.
This South Florida town was founded in 1925 at the height of the Mediterranean Revival architectural boom and many examples of this style can still be found around town. Scroll down to find the best Boca Raton hotel deals for your visit.
Some of the links in this post are special! When you make a purchase through our links, we might earn a commission at no additional cost to you.
---
We've partnered with aResTravel to offer hotel deals to travelers coming to Palm Beach County. If you're traveling to the Palm Beach area, or welcoming guests to Palm Beach County, please check out some of these deals.
You can book online, or by phone at 888-330-9972.
---
Boca Raton Beach Hotels
Staying right on the beach in Boca can be challenging for deal seekers since offerings are limited, nevertheless we did find a couple of good options and you can always head south for just a couple of miles and across the county line from Palm Beach into Broward county to Hillsboro and Deerfield Beach and you will find reasonably priced hotels by the seaside.
Ocean Lodge, Boca Raton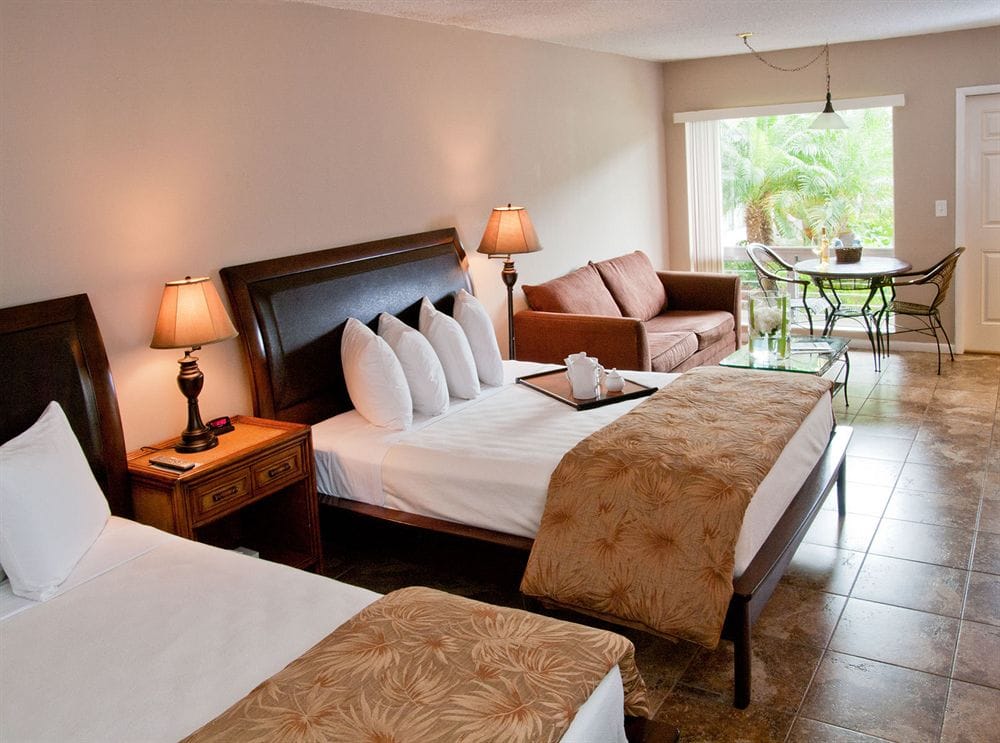 Small 15 room hotel with a relaxed, laid back vibe is situated across the beach and less than a mile from Red Reef Park, South Beach Park and Gumbo Limbo Nature Center. Rooms are all Jr. Suites with kitchenettes with cookware and utensils, coffe/tea makers and seating area,. Flat screen TV's, free WiFi and free bottled water. There is a small pool onsite as well as picnic and BBQ areas. Free parking and basic breakfast included. Limited front desk hours as this is a small family run property. rates from $99/night. Click for more information and to check availability.

Best Western Plus University Inn, Boca Raton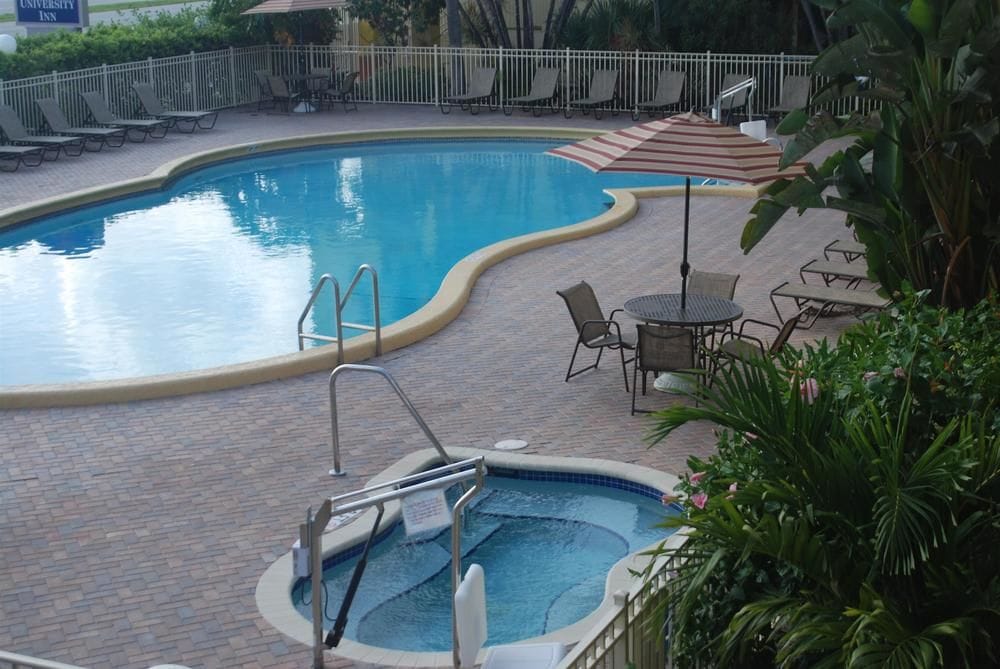 Although not right on the beach the Best Western is one of several hotels along US1 that offer proximity to area beaches. Between the ocean and US1 lie a couple of lakes, but a short drive across one of the several bridges north and south will have you dipping your toes in the surf in not time at all. Rooms at the Best Western have fridges and microwaves and the property offers free parking and WiFi plus complimentary continental breakfast. Rates from $77/night. Click for more info and to check availability.
---
Also along US1:
Boca Raton Plaza Hotel & Suites
Quality Inn Boca Raton
---
Waterstone Resort & Marina, Boca Raton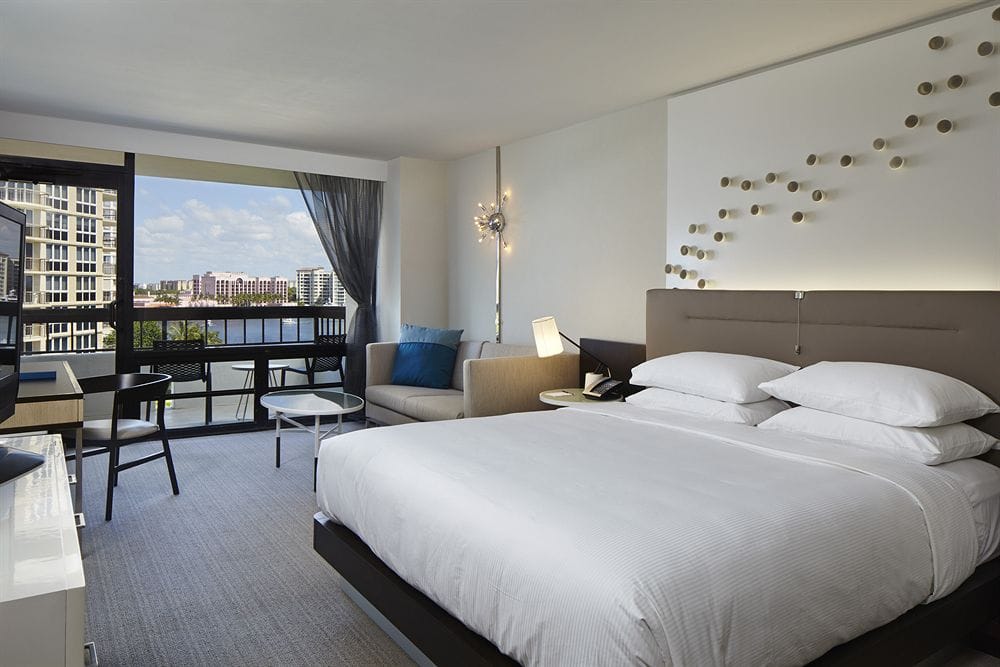 For a bit of a splurge on a budget try this Doubletree by Hilton property which not only puts you near the beach but also close to downtown Boca. The hotel is newly renovated and has a trendy and stylish vibe and most rooms have gorgeous water views and balconies. Two restaurants, 2 bars, outdoor pool, fitness and business centers. Beach shuttle. Free WiFi in lobby areas only. Parking and breakfast are not included in the rate so budget travelers should plan accordingly as these charges can quickly add up. Rates from $139/night. Click for info and availability.

---
---
Hotels on the beach, south of Boca
Conveniently located in Deerfield Beach or Hillsboro these are great options to stay on a budget yet near everything.
Comfort Inn Oceanside, Deerfield Beach


This hotel is situated only steps from the beach, and a scant quarter mile from the Deerfield Beach Pier, with its restaurants, shops, fishing and other water based activities. Free WiFi, complimentary buffet breakfast and morning papers. The Comfort Inn is a reasonable priced choice and has a pool with a water slide feature for the kids, restaurant and pool bar. Rates starting at $76/night. Click for more info and to make a reservation.
Ocean Villas Deerfield Beach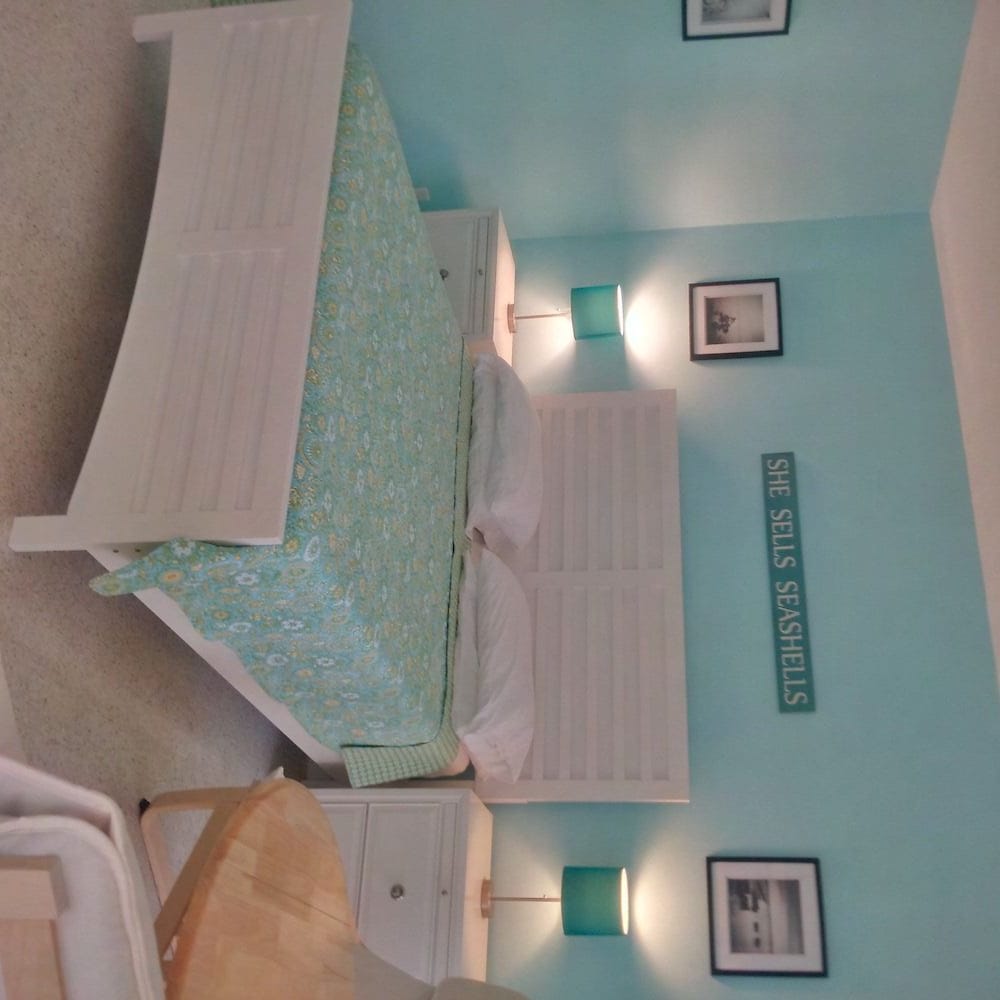 Bright, spacious and airy rooms with balconies or patios, kitchenettes with full size fridges. Separate sitting and dining areas. Located steps away from the beach, this small 20 room motel offers free parking and complimentary WiFi. Outdoor pool, picnic area and BBQ grills. Less than a mile from Deerfield Beach Pier and three miles to Boca Raton. Rates from $85/night. Click to check availability and for more info.
Seaboney Beach Resort, Hillsboro Beach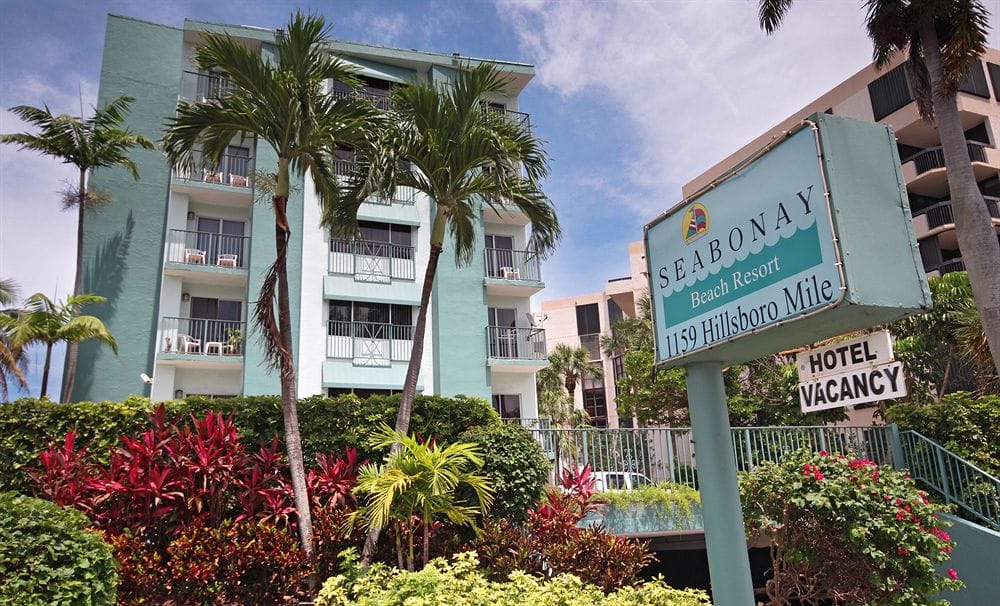 Nestled between the ocean and the intra-coastal waterway sits the Seaboney Resort, a budget option right on the sands of the Hillsboro beach. Property is located about 2 miles from the Deerfield Beach Pier and 5 miles from Boca Raton. Many rooms have kitchenettes and separate sitting areas and several offer ocean front views. Outdoor pool, free local shuttle, self service laundry. Limited desk hours and no restaurant, breakfast is available for a surcharge. This is more like renting a studio in an apartment building than a regular hotel but with rates starting at $65/night for direct beach access who can complain? Click for more info and to check availability.
---
Downtown Boca Hotels
Most budget properties offering easy access to City Center and other central Boca Raton destinations are located along US1 or Federal Highway and some of the suggestions above for "near the beach" hotels can also be convenient for downtown visitors such as the Waterstone, Beach Lodge or Best Western. Below you will find two more budget choices in the area:
Quality Inn Boca Raton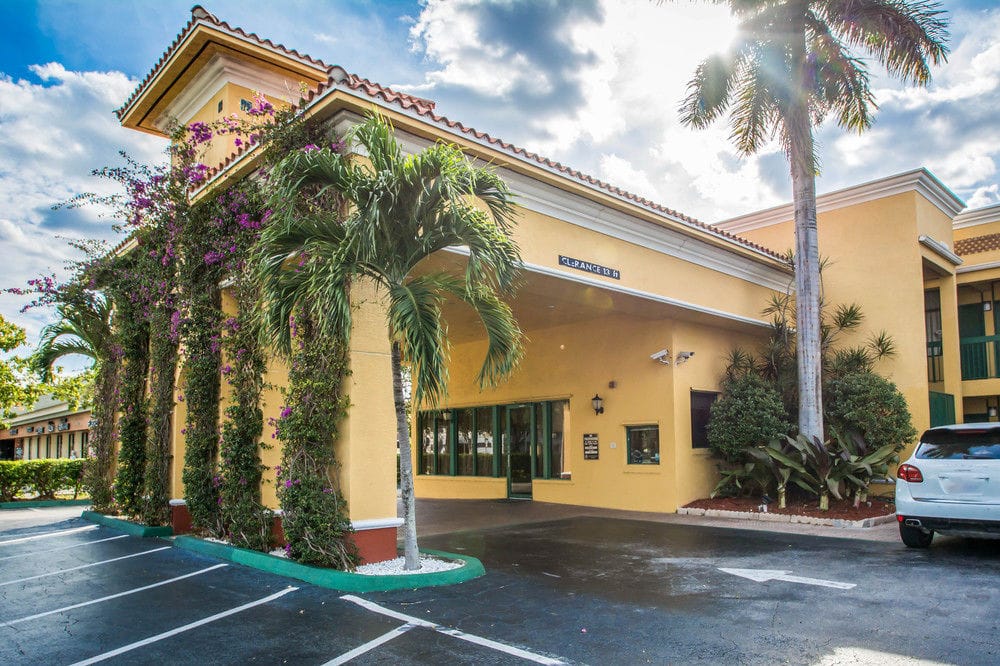 48 Room basic hotel offers free buffet breakfast, free parking and complimentary parking. Rooms have refrigerators and microwaves, and coffee/tea makers. Less than 2 miles to the beaches, state parks and City Center. Nigthly rates from $65. Click to find out more and to book a room.
Boca Raton Plaza & Suites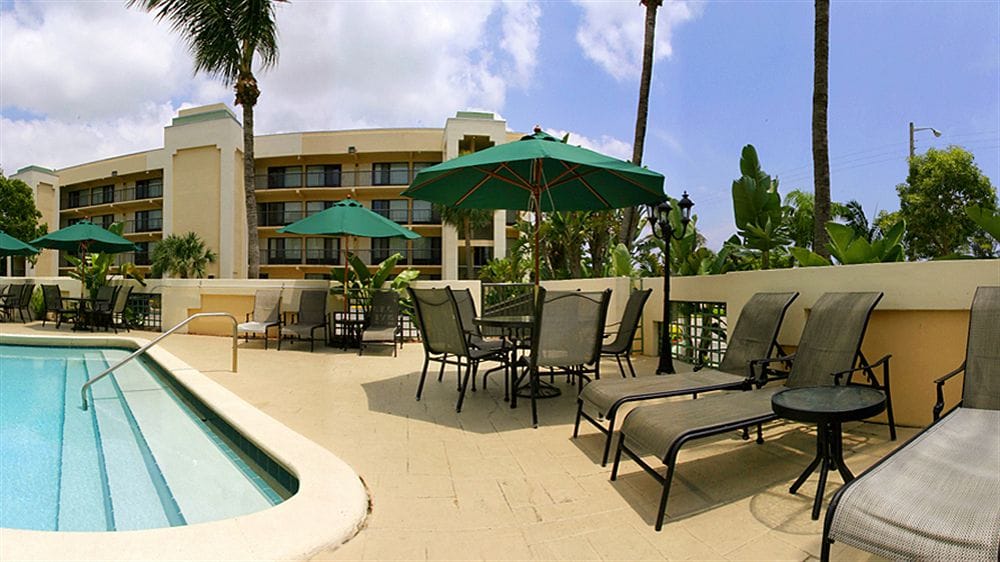 Family hotel in the heart of Boca and also near area beaches and Atlantic University. Free parking and WiFi. Outdoor pool, jacuzzi and fitness center. Restaurant and bar/lounge. Cooked to order breakfast available for a surcharge. Rooms have microwave, refrigerator and coffee/tea maker. Rates from $69/night. For availability and more info click here.
You may also like
Palm Beach hotel deals
Fort Lauderdale & Broward hotel deals
Palm Beach sightseeing deals
---
We pick hotels based on several criteria, looking for properties that have mostly positive ratings and range in the level of good to excellent while also offering good value. We search for the lowest rates available at the time of publication but as is common with hotels, rates fluctuate based on the season and whether there are any special events or conventions in town.
Our affiliate relationships with the vendors you see here make us small commissions when you book via our website. It does not cost you any more and helps us keep bringing you deals and special offers. We only enter into affiliate relationship with companies we believe bring good value to our readers.