What's the most important part of Easter? The Easter Egg Hunt, of course, that is if you're a kid. And parents, no worries, as these can be cheap, and yes, free in many cases — since venues across the county are offering free holiday fun, perfect for the entire family. While attendance is free, in most cases, guests should remember to pack their Easter baskets.
Here are a few of our favorite free and cheap Easter Egg Hunts in Palm Beach County.
Palm Beach County Easter Egg Hunts
Boynton Beach Mall
Hide and Peep Egg Hunt
This drive-through event will be in the parking lot of the Boynton Beach Mall outside the northeast entrance across from Cinemark. Families can drive to each station to pick up Easter eggs, goody bags, treats, and more. Special characters also will appear.
Sunday, March 28, 2021, from noon to 2 p.m. or as long as supplies last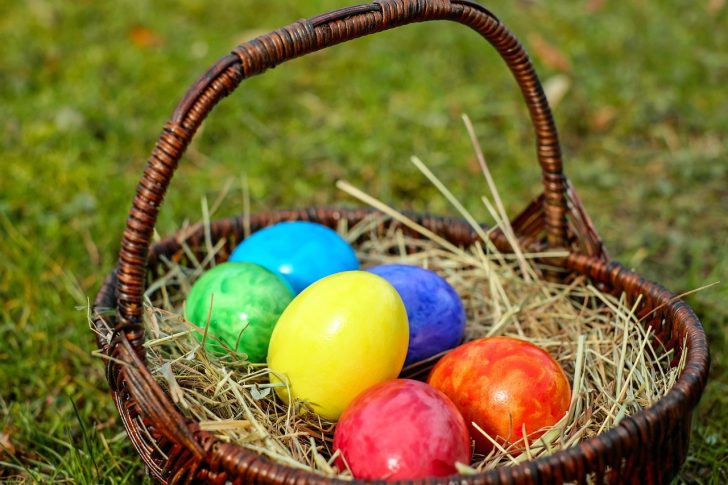 City of Boynton Beach
The City of Boynton Beach will turn its traditional Easter Egg hunt into a socially distanced drive-through event, with a bag of treats for everyone who attends. The first 50 cars will also get a stuffed bunny. The events also will include Disney characters and vendors.
The Egg-Stravaganza will be 10 a.m. to noon Saturday, April 3, at the Hester Center, 1901 N. Seacrest Blvd., ,Boynton Beach.
Town of Jupiter
Easter Egg Scavenger Hunt
The Easter Bunny is hiding nine eggs at multiple Town of Jupiter parks and around the municipal complex for children to find a self-guided scavenger hunt. The eggs will be hidden from March 26 to April 4. The first 500 participants to find all nine eggs and reveal the Easter Bunny's secret message will receive an Easter giveaway bag. You can download your scavenger hunt clue sheet here or pick one up at the Jupiter Community Center's front desk. Completed clue sheets can be dropped off at the Jupiter Community Center, 200 Military Trail, Monday through Friday from 8 a.m. to 8 p.m. and on Saturdays from 8 a.m. to 4 p.m. If you can questions, you can call 561-741-2400 or email. Participants can also share photos in the Facebook event or on Instagram.
Town of Lake Park
The Town of Lake Park is hosting a free Easter Eggstravaganza. The drive-through event will include eggs, candy and Liberty Dental Plan dental hygiene kits. Masks are required for all attendees, and everyone must stay in their cars.
The Eggstravaganza will be 6 to 8 p.m. Saturday, April 3, at the Lake Park Town Hall, 535 Park Ave., Lake Park, FL 33403.
Downtown at the Gardens
Eggs filled with sweet surprises and treats will be hidden throughout the property, even in the park, for the Downtown at the Gardens Easter Egg Hunt, from April 1-4. The event will include Easter candy eggs, plus retail and restaurant promotions.
Downtown at the Gardens is at 11701 Lake Victoria Gardens Ave, Palm Beach Gardens, FL 33410.
Photos with the Easter Bunny
You can get a socially distanced
photo with the Easter Bunny
Wednesdays through Sundays through April 3 at the Gardens Mall, using your own camera. The Big Bunny will be there from noon to 5 p.m., with 15-minute breaks every 90 minutes. On Saturdays and Sundays, butterflies on stilts will drop by from 1 p.m. in the Grand Court and throughout the lower level.
The Gardens Mall is at 3101 PGA Boulevard, Palm Beach Gardens, FL 33410.
Hester Center
1901 N Seacrest Blvd
Boynton Beach, FL 33435
(561) 742-6550
Prev

1
2

Next