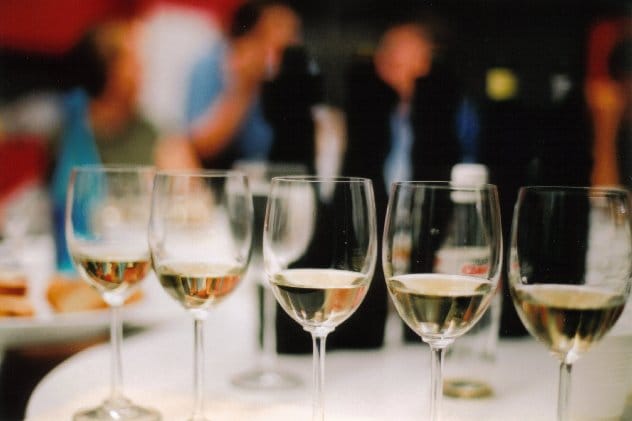 Here at Palm Beach on the Cheap, we love our wine. So, whenever we get a chance to taste new wines and learn about them, we're all for that. Since we know that we have a few wine enthusiasts out there, we thought that we'd share a little secret — VinOutlet. Yes, that's the name of a fantastic new-ish wine shop in Palm Beach. Besides having an excellent collection of boutique wines and plenty of wines that we've never heard of, the store also hosts free wine tastings every Wednesday from 6-8 p.m.
So, join them on Wednesday evenings and get ready to discover some new treasures to add to your collection.
VinOutlet is located at the BankUnited Building, 2875 South Ocean Boulevard in Palm Beach; 561-410-5370
The BankUnited building is located three doors South of The Four Seasons on A1A, immediately North of the Lake Worth Casino.
Free Wine Tasting in Palm Beach
When
Weekly on Wednesday @ 6:00 pm-8:00 pm (starting September 13, 2017)
Reader Interactions