Are you looking for yoga classes that don't break the bank? Well, we're here to let you know that they don't have to and there are multiple places to find yoga classes on the cheap. Check out our guide below – and please let us know in the comments if we should add any to the list.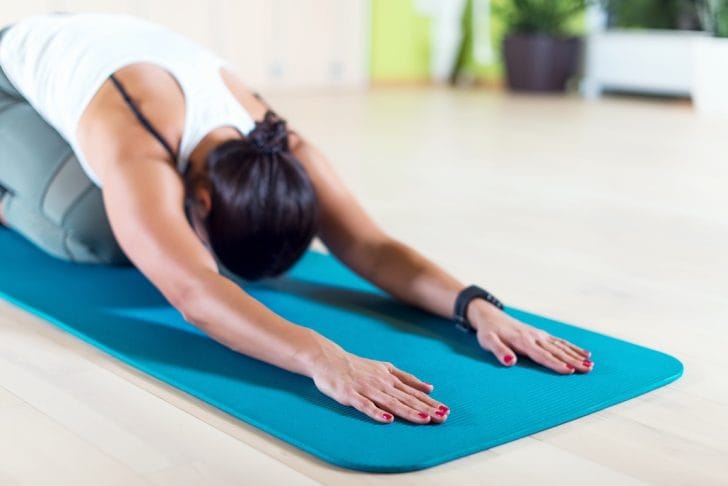 Yoga at the Library
411 Clematis St, West Palm Beach
(561) 868-7701
Enjoy free yoga classes in the auditorium at the Manel Public Library. Classes (by donation) will take place on Tuesday evenings at either 5:45 p.m. or 7 p.m. — and on Saturday mornings at 9:45 a.m. and 11 a.m. Guests are asked to bring their mats and to arrive on time for the yoga classes.
Mindful Moments Yoga
6000 N Flagler Drive, West Palm Beach
(561) 626-2833
visitmanateelagoon.com
Spend the day with the manatees and then stay for a complimentary yoga class at the Mantatee Lagoon. Complimentary yoga classes are offered every Tuesday and Thursday evening from 5:45 – 6:45 p.m. through manatee season and on Saturday mornings from 8-9 a.m. These classes are free to attend, but advance registration is required. Participants must be 21 and older.
Yoga at Culture Lab
575 Rosemary Ave, West Palm Beach
theculturelab.com
Enjoy a 60 minute vinyasa yoga class on Saturdays starting at 9:00 a.m. at the Culture Lab in the "luggage chapel." Bring your own mat. A $10 donation (cash only) is suggested.
Yoga at Elizabeth Ave Station
1500-C Elizabeth Avenue, West Palm Beach
thestationwpb.com
Enjoy a free one-hour community yoga class in the courtyard at The Station every Thursday & Friday at 6 p.m. in the station courtyard. Donations are appreciated. Bring your mat and water.
District Railway Yoga at Grandview
1401 Clare Ave, West Palm Beach
facebook.com/grandviewpublic
Take a trip to Grandview on Saturday and Sunday mornings for a donation-based Vinyasa yoga class from 10-11 a.m.
Sunset Beach Yoga 
Atlantic Dunes Park, Delray Beach
facebook.com/sunsetbeachyoga
Enjoy a donation-based yoga class on the beach every Wednesday, Friday and Sunday. The start time changes seasonally so be sure to check the event page.
Various locations
Head on over to Groupon to check out the current deals.  The deal site offers multiple deals for discounted yoga classes and packages.
Various schools
Palm Beach County Educator
pbeducator.org/
Did you know that Palm Beach County offers community education classes? These classes give residents an affordable way to learn or practice a new skill, including yoga. While some individual classes range in price from $10-$25, these classes average about $5 a class, when you sign up for the 8-week course. These classes are offered on a quarterly basic.
When
Weekly on Saturday @ 8:00 am-9:00 am (starting November 25, 2018)
What
Mindful Moments Yoga
When
Weekly on Tuesday and Thursday @ 5:45 pm-6:45 pm (starting November 27, 2018)
What
Mindful Moments Yoga
When
Weekly on Tuesday @ 7:00 pm-8:00 pm (starting November 27, 2018)
When
Weekly on Tuesday @ 5:45 pm-6:45 pm (starting November 28, 2018)
When
Weekly on Saturday @ 9:45 am-10:45 am (starting December 1, 2018)
When
Weekly on Saturday @ 11:00 am-12:00 pm (starting December 1, 2018)
When
Weekly on Thursday and Friday @ 6:00 pm-7:00 pm (starting December 6, 2018)
What
Yoga at Elizabeth Ave Station
When
Weekly on Sunday and Saturday @ 10:00 am-11:00 am (starting December 8, 2018)
What
District Railway Yoga
When
Weekly on Sunday, Wednesday, and Friday @ 5:30 pm-7:00 pm (starting October 24, 2019)
When
Weekly on Sunday @ 9:00 am-10:00 am (starting October 26, 2019)
What
Vinyasa Yoga at Culture Lab