Grandview Public Market, in the Warehouse District of West Palm Beach, is presenting FREE concerts this summer to benefit charities. From May through August, the concerts will be the last Saturday of the month.
"Twenty percent of the bar will be donated," to the featured charity, said Joe Muniz, general manager of the food hall complex. More money can be donated at point-of-sale with Grandview Public Market's vendors, he added.
Here's the lineup:
Saturday, May 29, from 2 p.m. to 11 p.m., the beneficiary of the "Bravo Zulu BBQ," event will be Operation 300, which pays military veterans' mortgages and other expenses.
Saturday, June 26, from 4 p.m. to 11 p.m., "Tailgate" will feature a free country concert with proceeds going to "The Give Back Community," which distributes food.
Saturday, July 31, from 4 p.m. to 11 p.m., "Good Vibes," a rock and reggae band will generate funds for "Healthy Water," an ocean-saving nonprofit.
Saturday, August 28, from 4 p.m. to 11 p.m., will be a "Hops and Hip Hop" event, going to a technical innovators nonprofit.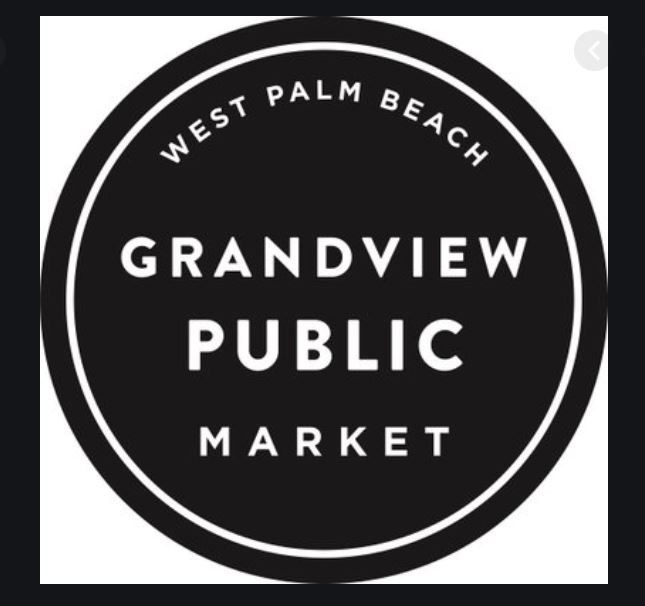 Included with all of these summer special events, will be a "Bazar Under the Stars," a farmers' market popup.
Before starting at Grandview Public Market two months after it opened, Muniz worked in the hospitality industry for Boucher Brothers, a hospitality management company. He ran outdoor operations mostly in Miami, from South Beach on up. The Boca Beach Club was also a client. He coordinated food and beverage, water sports and music.
Muniz now prefers Palm Beach County to Miami.
"I wanted to live in Wellington and bought a home there. I love what the county is doing to grow, from building hotels, to the convention center, to Rosemary Square and Clematis," he said. "I love the potential and the future I see here," Muniz said, "including the Warehouse District, which is like the next Wynwood."
Concert scheduling may change. Please call before visiting.
Grandview Public Market is at 1604 Clare Ave., West Palm Beach, Florida 33401
Phone: 561-323-4103
Website: Live Music | Grandview Public Market
Grandview Public Market
1401 Clare Ave.
West Palm Beach , FL 33401
561-323-4103