If you've lost your job and with it your health insurance, you are eligible to get insurance from the Affordable Care Act marketplace, even though it is not open enrollment time in Florida.
While the federal government did not open the marketplace to everyone seeking insurance now, it has always been possible to enroll any time you experienced a qualifying "life change." That includes loss of a job that provided insurance.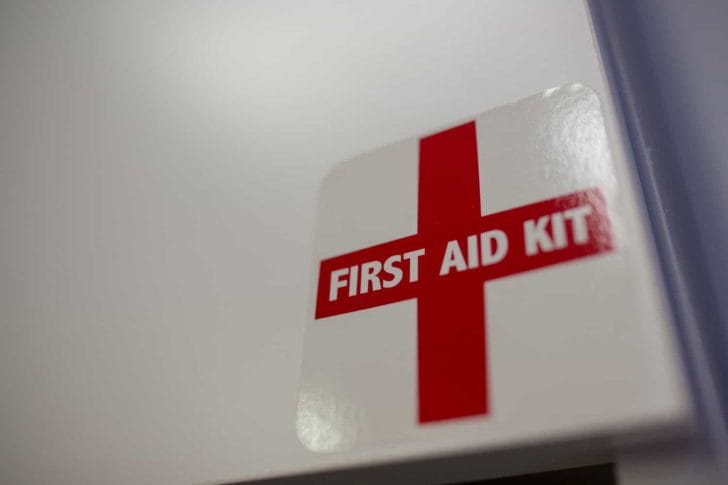 Things that might qualify you for a special enrollment period include:
Losing qualifying health coverage. That includes losing Medicaid, job-based plans or student health insurance.
Divorce or separation that included loss of insurance.
Having a baby
Moving to another city
Gaining or becoming a dependent.
Leaving jail.
Death of a family member that ended your insurance.
You are required to enroll within 60 days of experiencing one of these qualifying events. You can also enroll 60 days before the event.
If you want to see plan options, you can click here without enrolling or providing information. But you will need to provide income information and age to find out what you would pay for each plan.
What companies provide health insurance in Miami-Dade, Broward and Palm Beach counties?
These companies provide insurance via the ACA (popularly known as Obamacare) in South Florida:
Ambetter from Sunshine Health
Florida Blue (both HMO and EPO plans)
Molina Marketplace
Oscar Insurance Company of Florida
Palm Beach County residents have those four companies plus:
Bright Health
Cigna Healthcare
Each insurance company provides options with different deductibles and coverage, making it important to consider your medical needs before choosing. Residents of Miami-Dade and Broward have 68 plans from which to choose, and residents of Palm Beach County have 83 options. Shopping the ACA can be a lot of work, but we recommend that you do the research, especially if you use a lot of medical care.
Florida Blue, which is the most popular option in South Florida, offers three networks:
An HMO. This option requires referrals from a primary care physician for you to see a specialist.
An EPO (similar to a PPO) called BlueSelect. This option has a smaller network, but does not require referrals.
An EPO called BlueOptions. These plans have the largest network, but are also the most expensive.
Molina offers only HMO plans. Oscar, co-founded in 2012 by Joshua Kushner, younger brother of the president's son-in-law, is new to the Florida marketplace this year and offers only EPO plans.
The plans are ranked from Bronze (lowest premium), to Silver, Gold and Platinum (highest premium).
If you pay full price for an ACA plan, it is not cheap – but most self-employed people have no other good options. What you pay depends on where you live, your income and your age. If you qualify for a subsidy, your cost may be surprisingly small, especially if you are young. Smokers pay double the rates paid by non-smokers.
If your family makes below 400 percent of the poverty level ($49,960 for a single person, $67,640 for a couple and $103,000 for a family of four), you can receive a subsidy that will help you pay for your health insurance. Your income is your Adjusted Gross Income, after deductions.
If your income after deductions is below 250 percent of the poverty level ($31,225 for a single person, $42,275 for a couple and $64,375 for a family of four), you have access to plans with lower co-payments and deductibles. These are called cost-sharing reductions. These plans are good options for people who qualify.
I've been using the ACA to buy my health insurance since it went into effect in 2014. As a self-employed person of a certain age, I have found it the best option, though it is not perfect and it can be expensive.

Who can use the ACA in Florida?
The ACA was designed for people who don't receive health insurance from employers. That includes part-time workers, the self-employed, artists such as musicians and writers, professionals such as real estate agents, lawyers and doctors, the unemployed, gig workers such as Uber drivers and construction workers, early retirees who are too young to qualify for Medicare and anyone else who doesn't have employer-provided health insurance.
Anyone who is a U.S. citizen or a legal immigrant can buy insurance from the exchange, but in Florida, which did not expand Medicaid, only those who earn at least $12,490 a year are eligible for subsidies, even if they aren't eligible for Medicaid. (Other states created options for low-income residents who don't qualify for Medicaid, which is the government-funded program for the poorest Americans.)
Who can't use the ACA or can't get a subsidy?
Those who have employer-provided health care (though there is an exception if the cost to the employee is more than 9.56% of the employee's income or the plan doesn't provide a minimum level of coverage).
Those who receive Medicaid, Medicare, use the Children's Health Insurance Program (CHIP) or military insurance.
Several other groups can use the exchange, but are not eligible for subsidies. Those include:
People who do not earn at least a poverty level income in states that did not expand Medicaid, which include Florida.
Spouses and family members who are offered insurance through an employer, no matter what the cost. This is called the "family glitch," because some of those plans are far from affordable.
People who earn more than 400% of the poverty level.
You can read more about how the ACA works and how to pick a plan at Living on the Cheap.
Where to get help choosing an ACA plan in South Florida
If you need help determining whether you're eligible beyond the resources on the site, you can find help here.
Covering Florida. This nonprofit helps people navigate the system and can help you find phone help in South Florida. But budgets for helping people navigate the system have been significantly slashed, so there could be a wait.
Florida Blue. If you think you might want to use one of the Florida Blue plans, you can call a local office or call 855-714-8894. The website also includes referrals to insurance brokers, who may be willing to help you evaluate all the plans. The other insurance companies may also be able to provide phone help.
Healthcare.gov offers referrals to local help here. These are mostly insurance brokers, who can help you enroll in the ACA or find a policy outside the exchange.
Health insurance options outside the ACA
There are not a lot of options outside the ACA, but you can talk to an insurance broker to see if you qualify for other types of plans. The ACA sells plans for small businesses, and business owners may find other options via a business insurance broker.
Here are other options for health insurance in Florida
Medicaid. If your income is below the poverty level, you may qualify for Medicaid. You can enroll any time of year, via the Agency for Health Care Administration in Florida. Find more information here.
Florida KidCare. You can enroll your children in this program any time of year. If your income is between 133 percent and 200 percent of the federal poverty level ($33,383 and $50,200 for a family of four), you may be eligible for subsidized coverage. If your income is higher, you may still be eligible to insure your children through the program. Find more information here. It sometimes makes sense to insure children through this plan and parents through the ACA or employer plans.
Short-term insurance plans. President Trump has touted these plans as an alternative to the ACA, because the premiums are less, especially for people who don't qualify for ACA subsidies. However, the plans cover much less and may reject people with pre-existing conditions. Read all the fine print and ask a lot of questions before you sign up for these plans.
Health Care Sharing Ministries. These plans are not technically insurance but are co-ops that started informally in churches, with everyone making a monthly contribution to pay members' medical expenses. Health care ministries can reject people with pre-existing conditions, limit coverage or charge some people more. Most require a statement of faith, and for some you must have a letter from a minister to qualify. The plans with the strictest religious qualifications require members to adhere to traditional evangelical Christian beliefs, including abstaining from sex outside marriage.