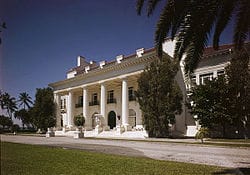 If you enjoy visiting local museums it can quickly get expensive, especially if it is a family affair, but luckily many South Florida museums offer free admission at least once per month, and there are often special activities scheduled on those days. Take advantage of these freebie days and you will be able to afford to buy snacks or get a a souvenir from the gift shop.
---
Palm Beach Free Museum Days:
Free Museum Days in Boca Raton
Free Museum Days in Broward
For an extensive list of Miami Museums offering free admission click here.
---
On the first weekend of every month, anyone with a Bank of America credit or debit card can get free admission to museums nationwide through the Museums on Us program.
In Palm Beach you can enjoy free admisson to:
In Broward, you can get free admission to:
---
Free Museum Day Live!
Organized by the Smithsonian Museums, where admission is always free, this is a one day event where participating museums across the country offer free admission for two. Tickets are required and go on sale August 1 every year. Click for participating Florida museums and for general information about this nationwide event.
---
*We recommend checking with each museum prior to arriving to ensure free admissions are still in effect.
---