After the kids moved out and I had to cook for one, I quickly grew tired of it. At home, I get caught in a routine of chicken soup, pasta and sauce, or fish and potatoes. But when I dine out, I am a global traveler – spicy ethnic food, or juicy burgers and fries. I don't have to shop, and I don't have to wash dishes. I feel like a queen. Unfortunately, the prices are fit for a queen.
According to a recent Zagat survey, the average individual cost of dining out is $36.40 per person. If you eat out once per week, you could be spending $1747.20 per year. You could stay at home and pretend that tuna casserole is pecan-crusted salmon.
Or you could take advantage of deals and discounts to cut your spending on dining out. If you receive a 10% senior discount on that meal, you will knock down your annual cost of dining out to $1572.48. That's $174.72 that you keep in your pocket.
Take pride in your age and take advantage of the savings. Pay attention to the age requirements, as they vary according to the establishment. We'll continue to update this list, but the deals may change without our knowledge. Always check with your local restaurant about senior discounts.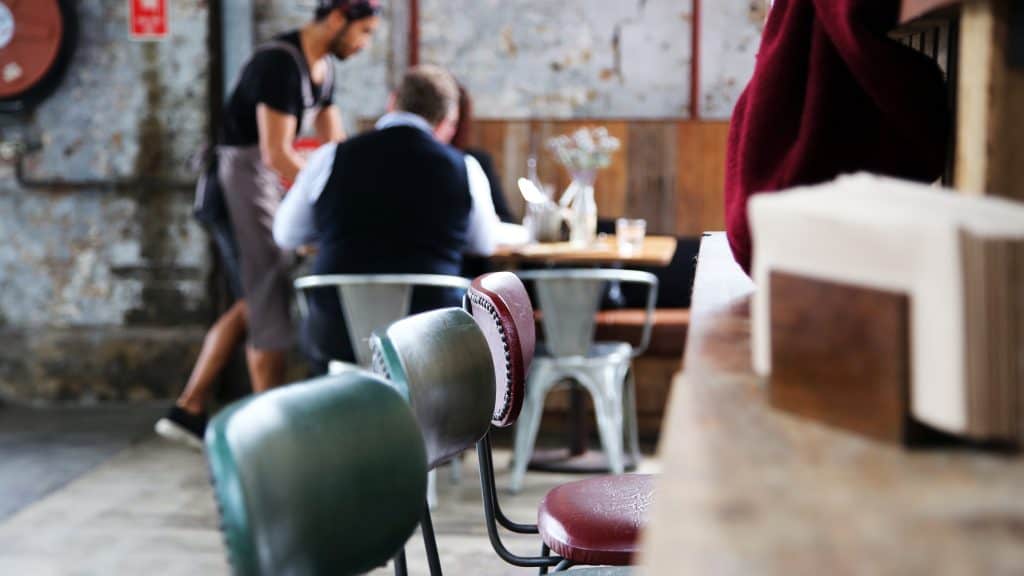 Applebee's. Diners who are 60 and up used to get 10% to 15% off with a Golden Apple card, but most Applebee's restaurants have discontinued the card. However, your local Applebee's may have a senior special in place, so ask your waitress or call ahead for information.
Arby's. Get a 10% discount on your purchase, and some locations offer a free drink with purchase.
A&W. 10% senior discount. Varies by location, so make sure to call ahead.
Bonefish Grill. Present your AARP card for 10% off.
Boston Market. Most Boston Markets have a senior discount available. Ask your local restaurant about age requirements on any discounts.
Burger King. If you are 60+, you can receive a 10% discount on your purchase.
Carrabba's Italian Grill. Show your AARP membership card to get 10% off.
Chick fil-A. Small drink or coffee plus a 10% savings for those over 55.
Chili's. Seniors who are at least 55 years old can enjoy a free refillable drink (excluding coffee).
Dairy Queen. Participating locations offer free drinks or 10% off purchase to customers who are 55 years of age or more.
Denny's. AARP members receive 15% off their purchase. And if you are feeling spunky, ask your server for something off the secret menu. It's so secret that some locations don't even know about it. French Toast Grilled Cheese Sandwich. You are welcome.
Einstein Bagels. Guests over the age of 60 get a 10% discount.
IHOP. The 55+ Menu offers lower prices for smaller portions of dinner entrees such as pot roast and lemon chicken and breakfast favorites such as French toast. And most locations have a 10% discount for seniors, although the age requirement may vary.
KFC. Seniors who are 55 or older can get a free small drink with meal purchase. But we found the franchises may offer a discount of up to 10%, excluding any coupons or sales. Ask before ordering.
McDonald's. Customers who are 55+ can receive discounts on coffee and other drinks.
Outback Steakhouse. AARP members can show their card to get 10% off their meal.
Panera Bread Not just for senior citizens, Panera Bread has special deals for MyPanera club members, including surprising members with a free bagel every day of one month.
Popeye's. Get a free drink or a 10% discount for guests who are 55 years of age or older.
Red Lobster. Members of the Fresh Catch Club receive coupons and promos by email.
Sonic. Drive in and go home with food and a 10% discount, or a free drink with purchase, if you are at least 60 years old.
Taco Bell. Get 5% off and a free drink.
TCBY. Enjoy your yogurt for 10% less if you are over 55.
Wendy's. If you are 55 or older, ask for a 10% discount on your purchase.
For more senior discounts, deals and tips: